Botox Injections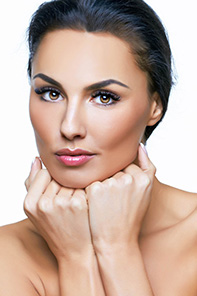 BOTOX injections are the most popular of all physician-administered cosmetic procedures today. This simple, non-surgical treatment is performed by Dr. Patel and provides a simple and quick remedy to eliminate wrinkles in the forehead, frown lines and crow's feet produced by muscular movement. The muscles that cause wrinkles vary in location and size from person to person. Our qualified staff will determine where injections will give you the most effective and desirable results.
A BOTOX procedure will help your skin return to its natural texture and is an affordable way to rejuvenate your facial appearance and create a refreshed, more youthful looking appearance. The entire treatment only takes about 10 minutes to complete with no recovery period. While results may vary, most patients' skin stays firm and smooth for up to six months after treatment. BOTOX can also be used to reduce underarm perspiration for up nine months.
For questions, to schedule an appointment, or to learn more about procedures and our other services, contact us today.