Radiography
Sirona Galileos 3D Dental Imaging in Chicago
Lakeview Oral Maxillofacial Surgery is the only specialist office in Chicago that possesses the Galileos 3-D Cone Beam technology. The Sirona Galileos 3D Dental Imaging System provides in-office high-definition 3D digital imaging of the oral and facial regions. Our imaging system allows us to provide patients and referring dentists with this accurate diagnostic technology. The system affords complete 3D views of oral and maxillofacial structures providing us with the most thorough diagnostic information for a variety of treatment procedures.
The hi-resolution volumetric images that are produced afford in-depth views of critical anatomy for more thorough analysis of bone structure and tooth orientation allowing precision and accuracy for dental implants and surgery.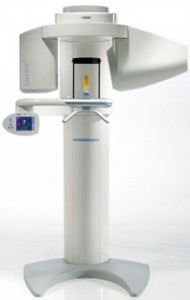 For questions, to schedule an appointment, or to learn more about procedures and our other services, contact OMS today.