OMS Hydrate: IV Hydration Therapy
OMS HYDRATE is a simple, way to nourish, revive and rejuvenate the body with intravenous vitamins, fluids, medications,nutrition, supplements and electrolytes into your body through your bloodstream.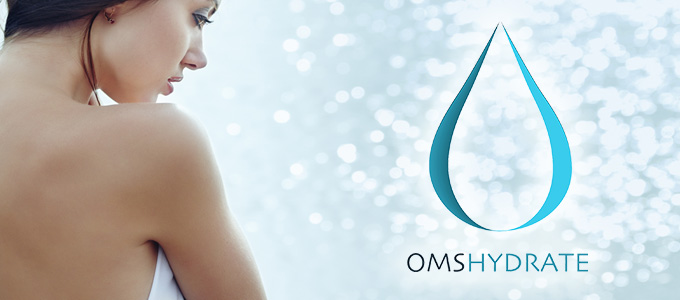 Our hydration therapy can assist you in improving your overall well-being or to combat any number of common ailments caused by dehydration
Cold & Flu
Stomach Virus
Athletic Overexertion/Burnout
Veisalgia (Common Hangover)
Migraine or Severe Headache
Morning Sickness from Pregnancy
Crohn's Disease & Colitis
Jet Lag
Fatigue
IV Hydration Therapy
Oms Hydrate

If you are feeling dehydrated and low on energy, a simple OMS HYDRATE of intravenous fluids (IVF) and electrolytes, can assist you in feeling nourished, hydrated and energised again.

$79

Anti-Aging Beauty Elixir

The ANTI AGING BEAUTY ELIXIR treatment is loaded with IV fluids, electrolytes, vitamins and antioxidants to rejuvenate your skin from the inside out. Turn back the signs of aging with this natural fountain of youth.

$99

The Zone

Are you preparing or recovering from an event, high performance workout, race, marathon or triathlon? THE ZONE Hydration Athlete treatment includes essential IV fluids, vitamins and amino acids to prepare your body for ultimate performance.

$169

Rejuvenation + Recovery

Is stress and anxiety of day to day living getting to you? Are you recovering from too many hangovers? Have you not been taking care of your body? The REJUVENATION + RECOVERY treatment includes a mix of IV fluids, electrolytes, antioxidants and vitamins to help boost your energy level and get you back into balance. Included in this treatment is also a Vitamin B12 shot for an extra boost of energy.

$149

Cold + Flu

COLD + FLU Hydration therapy can assist you in recovering from a cold or flu. An intake of more fluids when you are sick helps your body heal more rapidly to get you back on your feet again. This IV is additionally boosted with a cocktail of other antioxidants and vitamin C.

$139

Jetlag

It takes one day for every hour of time difference to recover from domestic or international jet lag. Jet lag can knock you off your feet and disrupt your sleeping patterns for up to two weeks. The JET LAG IV formula can be administered before or after travel. Included in this treatment is also a Vitamin B12 shot for an extra boost of energy.

$149
Wellness Vitamin Boosts / Shots
Vitamin B12 Boost

Boosts energy, helps sleep patterns and mood enhancement

1 for $25
5 for $99

Ketorolac (Toradol) Boost

An NSAID anti-inflammatory pain medicine used for short-term pain management.

1 for $25
Receive our Med Spa monthly specials
For questions, to schedule an appointment, or to learn more about procedures and our other services, contact Medical Spa today.