Other Medical Spa Services
Fractional CO2 Laser Treatment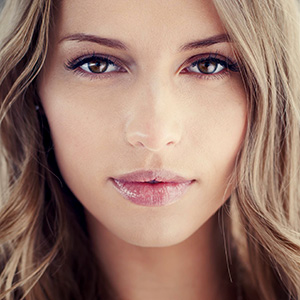 The CO2 Laser System provides fractional CO2 skin treatments. With fractional laser technology instead of the entire skin surface being treated, tiny rows of microscopic incisions are made on the top of the skin. This process stimulates your skin, prompting it to renew and repair itself. Since only a controlled portion of the skin is treated, the recovery period is decreased from earlier aggressive treatments.
Laser resurfacing of the face and neck can be treated within 30 minutes. There is minimal discomfort with topical anesthetic, and there is significant improvement of the skin within one treatment. The intensity and depth of penetration of the laser can be controlled to suit your treatment needs.
Fractional skin treatment has been effectively used to rejuvenate and improve the texture of sun damaged skin and reduce lines and deep wrinkles of the face. It is also effective in the treatment of scars and the removal of pigmented lesions. One single treatment can take 10 years off your facial appearance. Schedule a consultation today and learn about this dramatic skin treatment.
Receive our Med Spa monthly specials
For questions, to schedule an appointment, or to learn more about procedures and our other services, contact Medical Spa today.