Glycolic and Salicylic Peels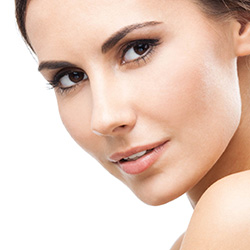 Glycolic and Salicylic acid peels help remove blemishes and discoloration on the surface of the skin while improving its overall texture. Ideal for any skin type these acid peels can improve the facial appearance by removing dead skin cells and revealing a smooth layer of regenerated skin that lies underneath.
Glycolic and Salicylic Acid Peels are also very effective in treating skin problems such as hyper-pigmentation. These peels are available in a variety of different strengths to suit your skin type and sensitivity. Let our qualified staff customize the right peel to suit your needs.
Receive our Med Spa monthly specials
For questions, to schedule an appointment, or to learn more about procedures and our other services, contact Medical Spa today.